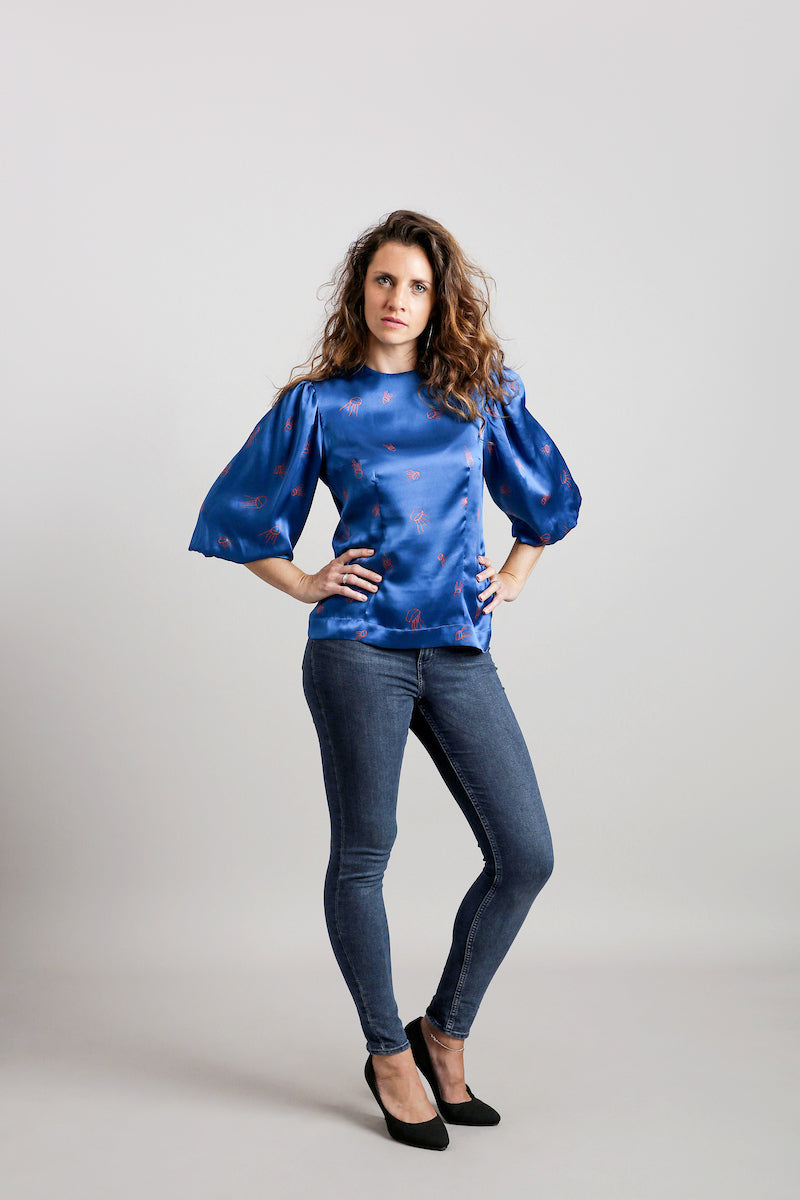 Women Power
For our 2nd collection, 4 super-women teamed-up to create a unique capsule collection: Super-Papier, Groseille and Positive Colours.
We gathered around our common love of beautiful materials, prints and design to create unique pieces, a subtle mix between the delicacy of drawings by Super-Papier, the love of design by Groseille and Positive Colours' creative vision.
For this collaboration, we brainstormed around the idea of symbols in nature, our desire was to bring some poetry in people's silhouettes. We reinterpreted some motives like the giant polka dots or the spiral or why not play with a jellyfish print, and make it live on our pieces.
We immediately loved the freshness of the designs and colours. The blouses are fluid with structured sleeves and the fabrics are natural and light in silk, cotton and bamboo, colours are vibrant and bright.
Let the creativity and colour enter our life!